What is Neighbor to Neighbor Solar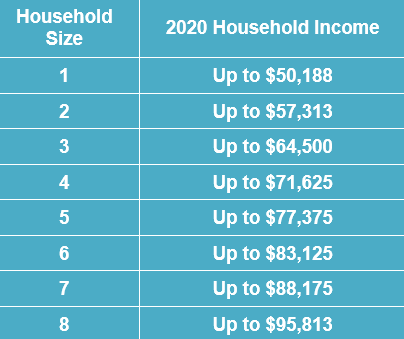 Neighbor to Neighbor Solar is one part of the greater Solarize Asheville-Buncombe campaign! All Solarize Asheville-Buncombe customers will receive discounted rates through our group purchasing program but there are also limited funds available to make solar even more affordable for income-qualified households.
No-cost or reduced solar cost solar is available for households making less than the Area Median Income. Follow the simple steps below to participate in the Neighbor to Neighbor Solar Program:

Compare your 2020 household size and income to the chart to see if you might qualify for the Neighbor to Neighbor Solar program.

Fill out the "Do I Qualify" form on this page.
A representative from the campaign will contact you to go over your eligibility and determine if funds are currently available to further reduce your costs.
Do I Qualify for the Neighbor to Neighbor Solar Program?
**Due to high demand for this program, we are already at capacity! We will begin accepting new applications if additional funds become available.**